Wellington's
newest
Chorus DCI node.
Providing a central and  accessible point of presence for Service Providers.
New Chorus Data Centre Connect Node.
From 1 March 2023 Chorus are able to supply both 10G & 100G CDC services to Xtreme Networks Data Centre to meet demand. 
This offers you the ability to connect into their full range of products and services easily, at our premium data centre facility.
Xtreme Data Centre, Thorndon Quay Wellington to Courtney Place Exchange (CPC).
From these exchanges, you can then connect further afield with services like CRC & ICABS.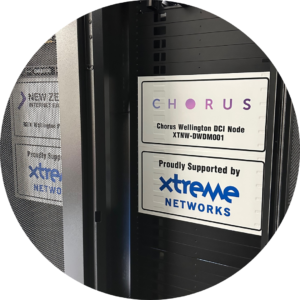 2RU+
scale to suit, from;
Xtreme fibre connection included
Xtreme fibre connection included
Xtreme fibre connection included
We're well connected, thanks to our Partners