UFB Fibre 950
Static IPv4 and IPv6 Addresses
Hyperfibre 2000
Symmetrical 2GB speeds down/up

Static IPv4 and IPv6 Addresses
Hyperfibre 4000
Symmetrical 4GB speeds down/up

Static IPv4 and IPv6 Addresses
Don't see what you're after?
Multi VLAN, BS3/BS4, and higher bandwidth options available on request.
All Xtreme internet connections come with the following options:
Both IPv4 and IPv6 static addresses
Both IPv4 and IPv6 subnets available on request
BGP routing options for automated redundancy
Internet usage and alerts via Xtreme's iPortal
Congestion free network
Peering directly with Microsoft and Akamai
Peering at Auckland IX & Wellington IX
Peering at Megaport MegaIX
Domestic Transit direct with OneNZ
Domestic Transit direct with SparkNZ
International Transit via SparkNZ
International Transit via Devoli
Your business relies on being connected.
Ensure no outages with our first-class cellular backup for just $100 per month.
Cellular backup is a mobile broadband connection built into our network that kicks in automatically if for any reason your primary internet connection drops.

We bundle the equipment, connectivity and management of a reliable failover connection into one.
Backed by the Spark 4G/5G network our cellular backup is a sensible choice in ensuring your business is never offline.
The insurance policy for your connectivity.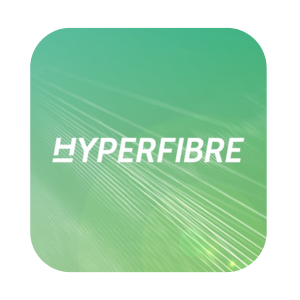 Speeds for serious business.
Hyperfibre is the next generation of fibre technology and offers speeds never experienced before in New Zealand. 
If you work with large files and require the ultimate in ultra-smooth, high-capacity and low-latency broadband, you need Hyperfibre.
Hyperfibre co-exists with today's UFB services making it a natural evolution for those looking for even faster plans with an easy upgrade path.
With over 20 years' experience each, Dion and Mike are here to help you find the best internet, voice and data solution for your business. You tell us your needs and we'll provide a no-obligation free quote.