 Seamless. Secure. No worries.
As COVID-19 continues to impact our lives, we'd like to reassure our customers that we're here to support your businesses during these difficult times.
Xtreme Networks is classed as an 'Essential Business'. We understand the importance of our network services during these times and we are committed to keeping our customers connected and informed.
Our 24/7 helpdesk is operating as normal and our Data Centre is still manned during business hours. You can reach us on 0800 469 873 or email support@xtreme.net.nz if you have any questions.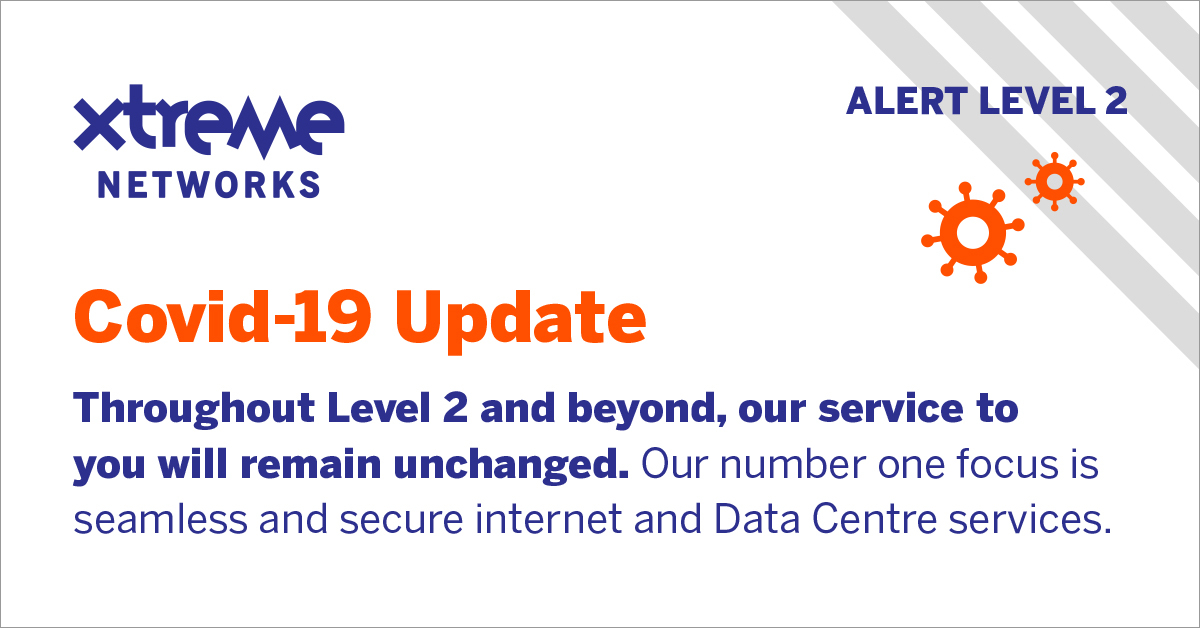 We exist to provide New Zealand business with seamless internet connectivity and secure Data Centre services so our customers trust us with their digital lives.

"We depend on the Xtreme Datacentre for our own suite of Cloud Services. It's a world class facility with the advantage of being local. We know we can rely on Dion and the team to provide a safe, secure and resilient environment from which to deliver mission critical services to our clients. They are responsive, flexible and fantastic to work with."

Liam OKeeffe

Chief Executive Officer, Silicon Systems Ltd